Our Experience = Your Success


Choosing Migration Success can increase the probability of success by offering knowledgeable direction and support throughout the immigration process.
Knowledge of immigration laws and regulations in New Zealand.

Individualised direction and assistance throughout the immigration process.

Help with paperwork, including visa applications.

Assistance with locating employment and adjusting to life in New Zealand.

Assistance with navigating difficult immigration issues.

Andrew Kunyev is licensed under the Immigration Advisers Licensing Act of 2007, which was created to protect migrants and give you access to accurate, moral advice from licensed experts. A licensed immigration adviser is required to abide by a Code of Conduct that addresses written agreements, confidentiality, client funds, disputes, and other crucial issues involving you as the client.
New Zealand offers a welcoming and diverse environment for people to live, study, do business, and raise a family.
With a wide range of opportunities and a culture that embraces diversity, there is something for everyone in this country.
Whether you are looking to pursue your education, start a business, or settle down with your family, New Zealand will welcome you with open arms.
Our immigration services are dedicated to understanding each client's unique circumstances and providing them with professional and tailored advice.
We believe in meeting individual needs and ensuring a smooth immigration process for all.
Come and experience the wonders of New Zealand, where you can build a bright future and create a fulfilling life.
Do you need help with your visa application?

Lacking the time necessary to prepare an application?

Unsure of the type of visa to apply for?

Confused by the requirements of Immigration New Zealand?

Interested in studying in New Zealand but unsure of the program to enroll in that will give you the opportunity to work there and possibly settle down there permanently?

Got a job offer from New Zealand but are unsure of your next move?

Run your own business and are you interested in opening one in New Zealand?

Have family in New Zealand and want to move there to be with them?

We can assist you with all of these and other immigration related matters problems because we have expertise and knowledge.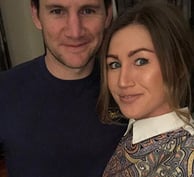 "A HUGE thank you to Andrew Kunyev at Migration Success for all his help in getting my visa's sorted for the last 2 years. From start to finish he has been so helpful, clear, responsive and efficient. Any questions I had he would always find answers for and help in anyway. It's so lovely to deal with someone so polite and who takes the stress away from sorting out something so important. My partner and I are so thankful for helping with our latest relationship visa and will continue to use Andrew for further Visa's when needed. Thanks again!"
- Lizzie from UK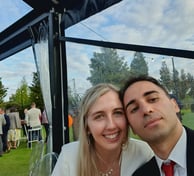 "Thank you Andrew for your help through the journey to getting my residency visa approved. Appreciate your time! Very informative and helpful, couldn't ask for more."
- Saimir from Italy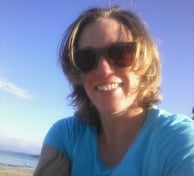 "I first reached out to Andrew while I was in New Zealand on a working holiday visa. He played a crucial role in helping me obtain a work visa, and further provided invaluable guidance and advice during my residency application process. I am extremely grateful to Andrew for his exceptional work and dedication to my case. His expertise and support made a significant difference in my immigration journey. I highly recommend his services to anyone in need of immigration assistance. Thank you, Andrew, for your outstanding work!"
- Nana from Germany
"Migration Success is the reason behind of my successful application of my working visa here at New Zealand. they do their job very well, every problems they give concern immediately. So far as i remember Migration Success made my visa application much more easier and faster for me."
- Jodel from Philippines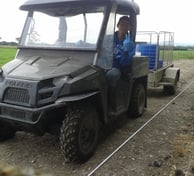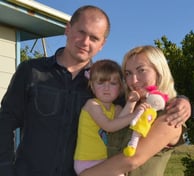 "I want to express my deep gratitude to Andrew Kunev! Before we really got to know each other, the paperwork process was in full swing. I was informed promptly and there were no moments of misunderstanding or mistrust. I am very glad to cooperate with such an agent because in our time the main thing is the trust that Andrew earned from the first days of acquaintance, as well as the guarantee of success. Without a doubt, I recommend cooperation if your time and your reputation at the international level are valuable. Thanks to MIGRATION SUCCESS New Zealand turned out to be much closer than it seemed!!!"
- Sergiy from Ukraine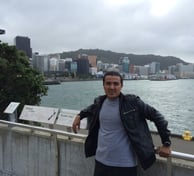 "I want to say many thanks and all my appreciations to Migration Success. From the first day I got much more help than I could ever expect . Andrew guided me to the towards of successes. He was very helpful in answering all my questions. Kept in touch all the way, even I came to New Zealand. He picked up me from the Airport and helped to settle everything such as opening a bank account, tax and etc. His service is very high level and keeps moving better. Wish all the best to your successful business"
- Saidkamolkhon from Uzbekistan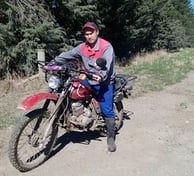 "I am very glad that I came across your site, I was pleased with your professionalism and efficiency. In two weeks I received my first work visa abroad, which I didn't really count on. Thank you!"
- Nikolai from Russia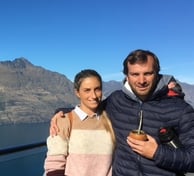 "We are so glad we chose MIgration Success to guide us with every single step to achive one of our main goals, the Skilled Migrant Category Resident Visa. Attention to detail from Andrew was extraordinary, highly recommend it for anyone applying any kind of visa. "
- Karina and Rafael from Uruguay
Talk to Us today. We tailor our services around your needs so that we can reach the desired outcome together.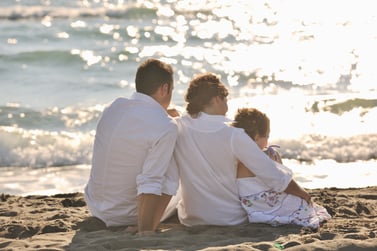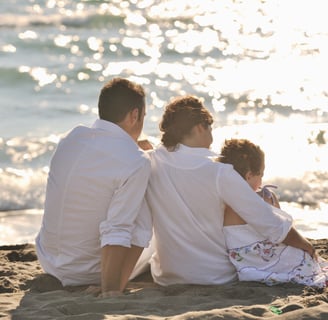 Andrew was born in Ukraine and immigrated to New Zealand in 2003 with his wife. He has over 20 years' experience in sales and immigration industries.
Andrew is a highly experienced immigration adviser in New Zealand. He was among the first to be licensed by the Immigration Advisers Authority, proving his expertise in the field.
Throughout his career, Andrew has assisted many migrants in obtaining temporary and resident visas for New Zealand. He has a deep understanding of the immigration process and can provide valuable guidance and support to individuals looking to work, study, visit, or settle in New Zealand.
Whether you need assistance with visa applications, understanding immigration policies, or navigating through the complex procedures, Andrew is the go-to expert who can provide you with the necessary help and ensure a smooth and successful immigration journey.



Licensed Immigration Adviser IAA Licence #201300090
Member of Licensed Immigration Adviser Association (LIAA)
Member of New Zealand Association of Immigration Professionals (NZAIP)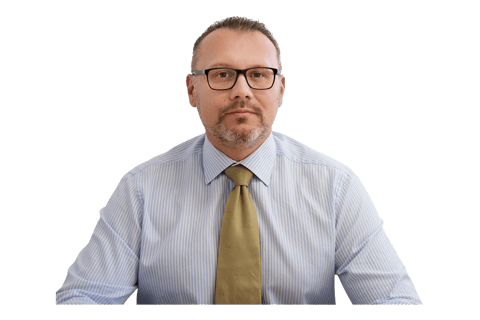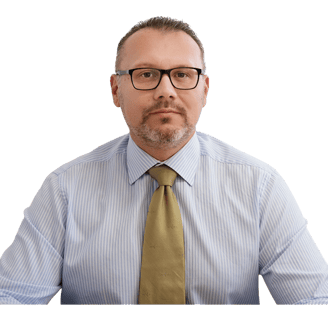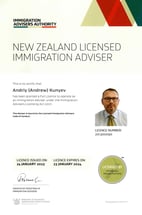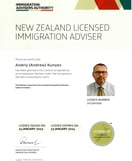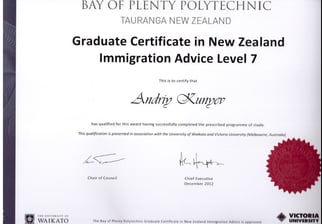 service@migrationsuccess.com
Level 1, 47 Birmingham Drive, Middleton, Christchurch 8024